LG NanoCell TV delivers enhanced 4K movies, sports and gaming. It raises the benchmark in LED picture quality. Nano Color brings natural, lifelike color. Nano Accuracy offers more precise color and wider angles. And AI elevates everything across picture, sound and connected home.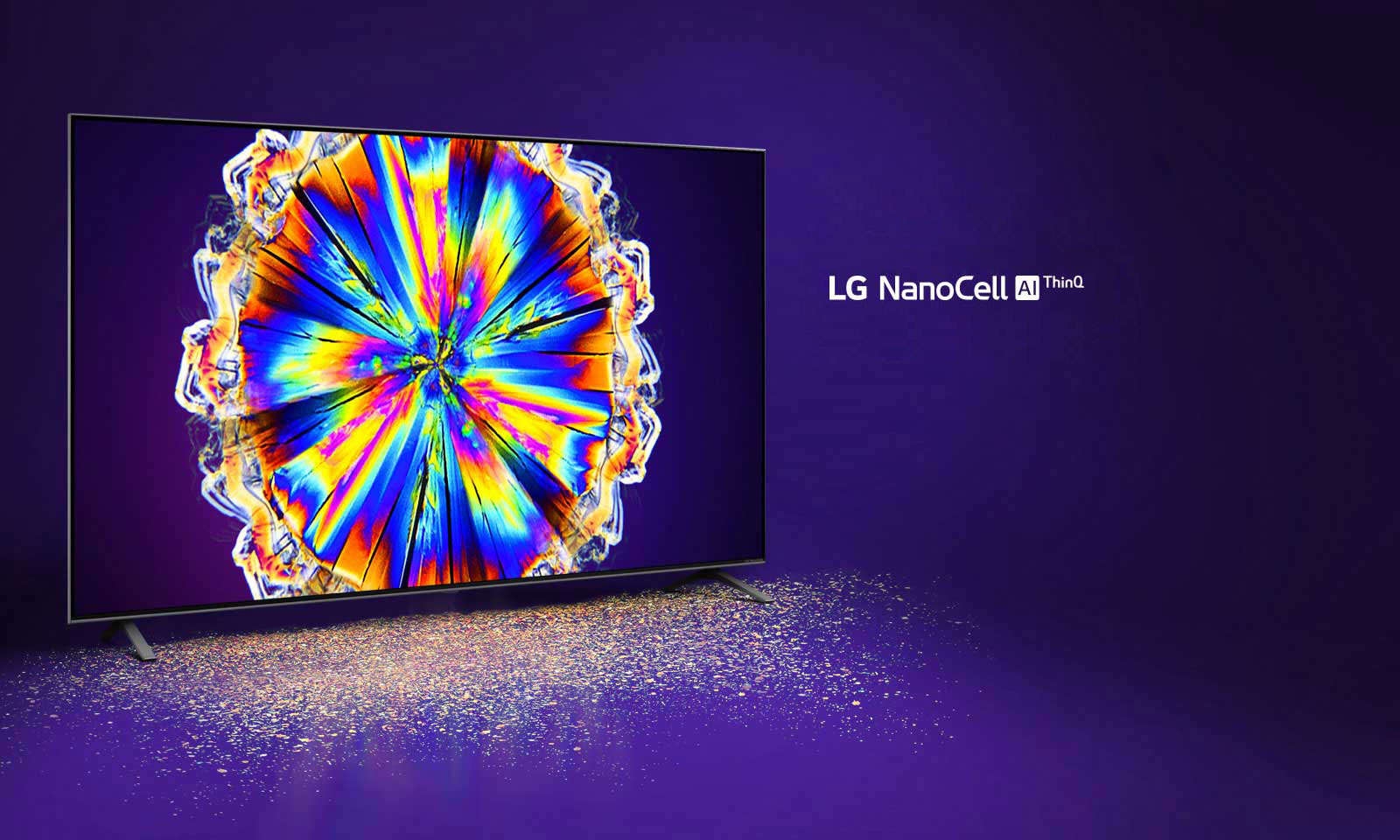 See True Color
See a new level of masterful color handling. Whatever the scene demands, Nano Color delivers. Vibrant, accurate color and a wider spectrum of over a billion rich colors — LG NanoCell TV makes it all possible.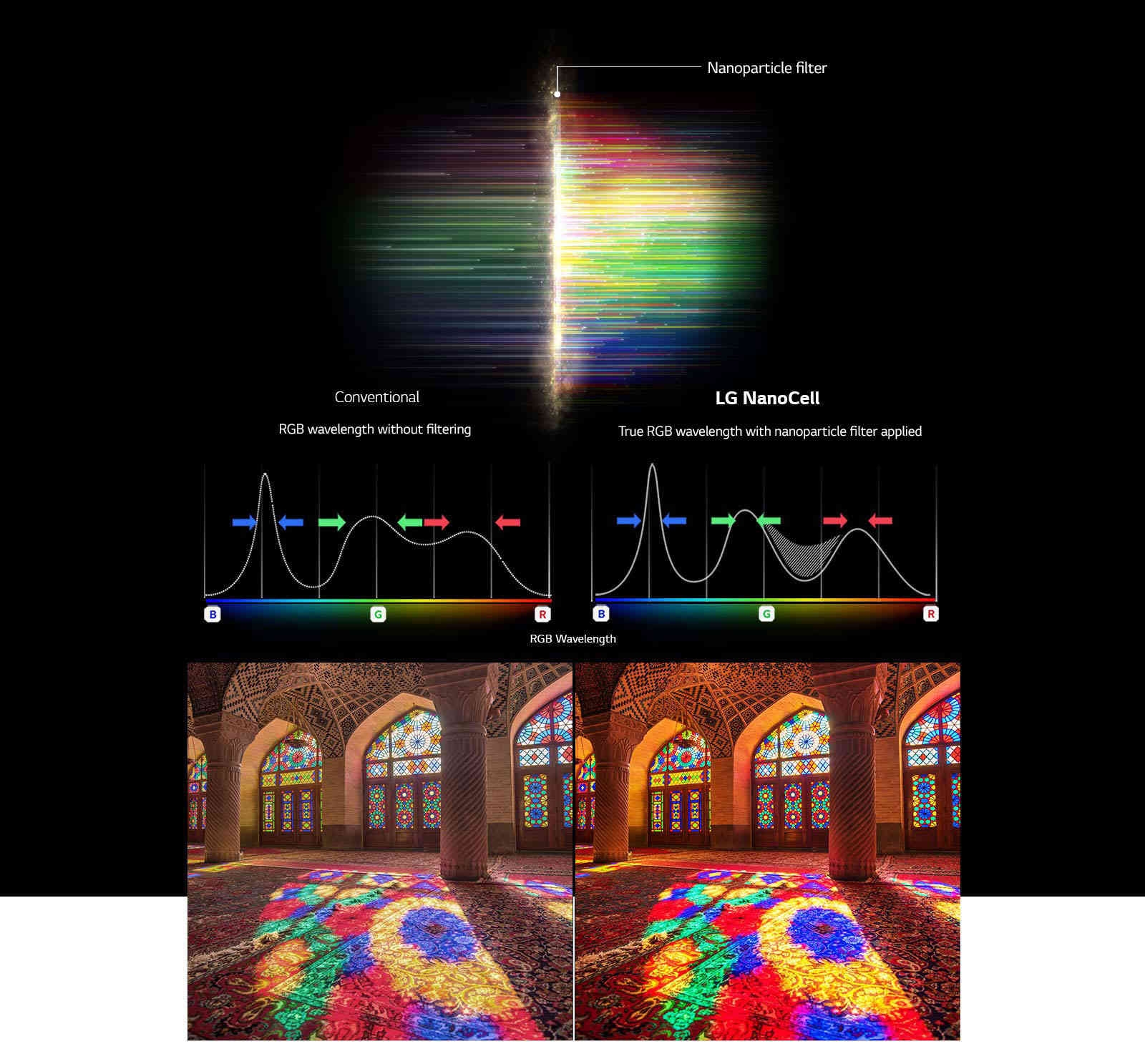 Real 4K Made by Pure Colors
NanoCell TV delivers a Real 4K that meets the international standard CM value. Discover the more brilliant and clear visual experience with Real 4K resolution completed by NanoCell Technology.
α7 Gen 3 Processor 4K
Elevate Your Viewing Experience
The powerful α7 Gen3 Processor 4K delivers spectacular viewing and sound experience by enhancing picture and sound sources. NanoCell TV delivers optimized viewing experience with the Pure Colors from whatever source.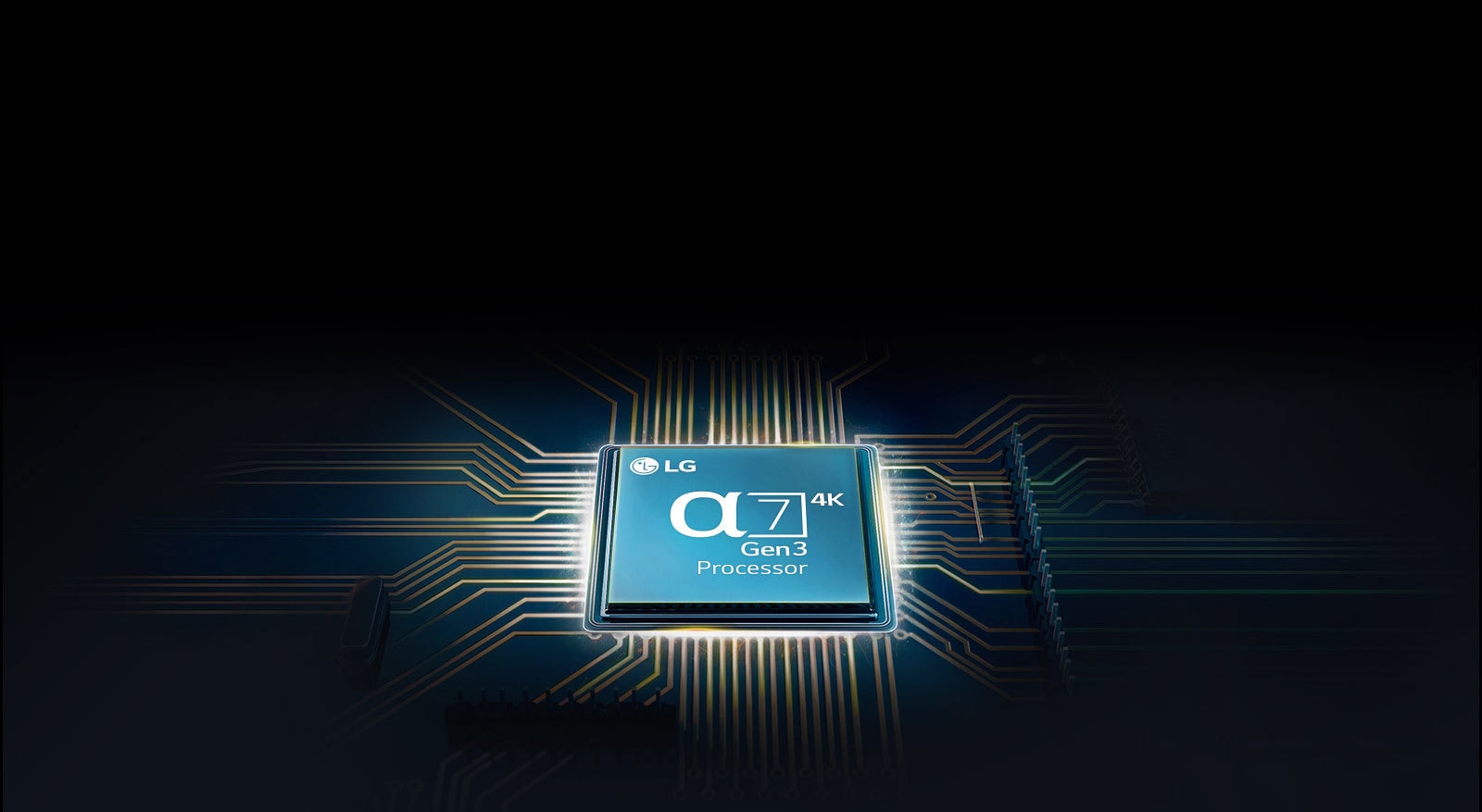 Pure Colors Turn Your Home into the Movie Theater
NanoCell TV makes all scenes real based on the vivid Pure Colors creates and the intense contrast that Nano Black creates. In addition, it delivers optimized visual and sound for a spectacular, more lifelike experience. Now enjoy the true home cinema with NanoCell TV, which supports unlimited entertainment.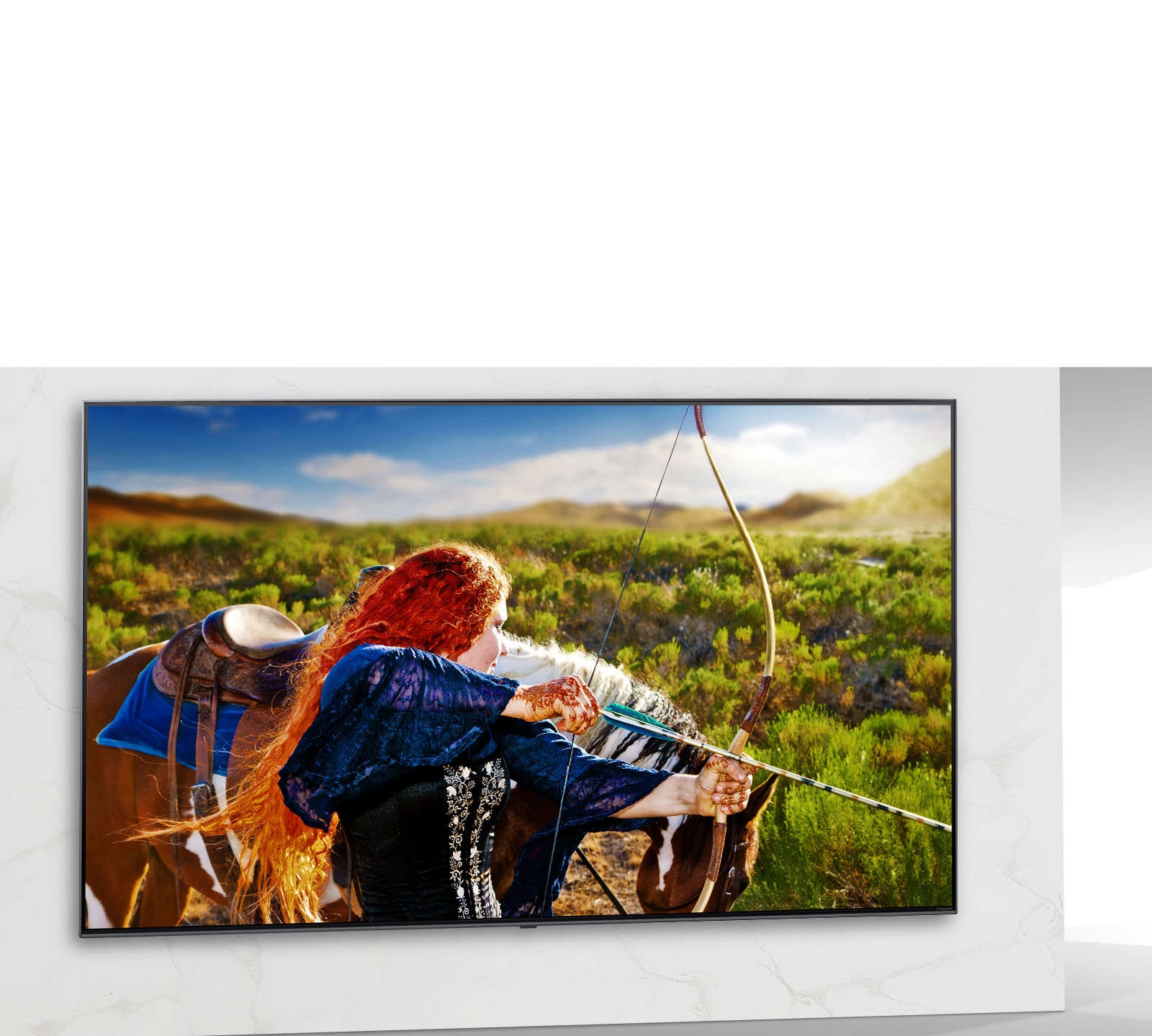 Dolby Vision IQ & Dolby Atmos
Delivering the Creator's Vision
Watch movies the way they should be – absolutely breathtaking. With Dolby Vision IQ-extends the benefits of Dolby Vision beyond HDR-, screen brightness, color and contrast are intelligently adjusted for genre and lighting conditions. Dolby Atmos delivers the immersive audio experience, for maximum enjoyment of all content.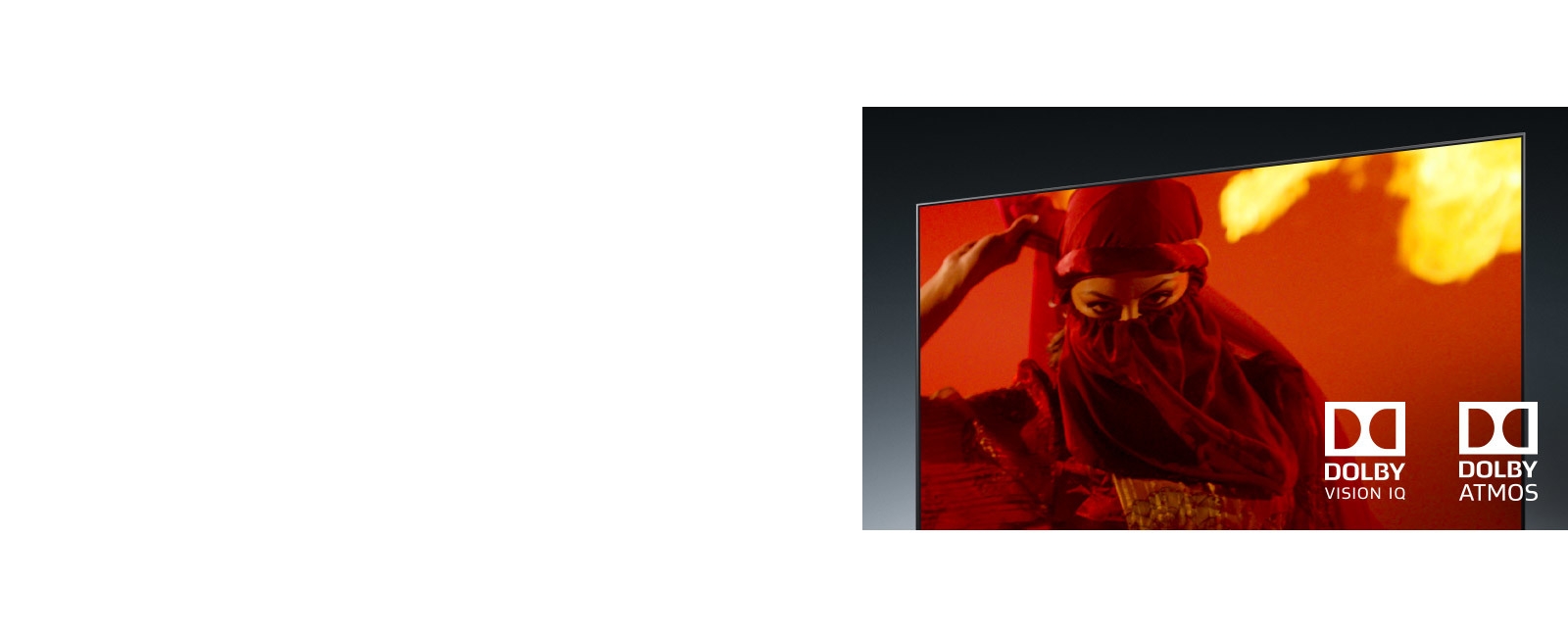 FILMMAKER MODE™
See Content the Way it was Made
The processor automatically adjusts the picture, turning off motion smoothing for the full motion picture effect. Watch films with the creative intent and cinematic experience preserved. Enjoy all your content at the cinematic standard and feel the full artistic intent of every film.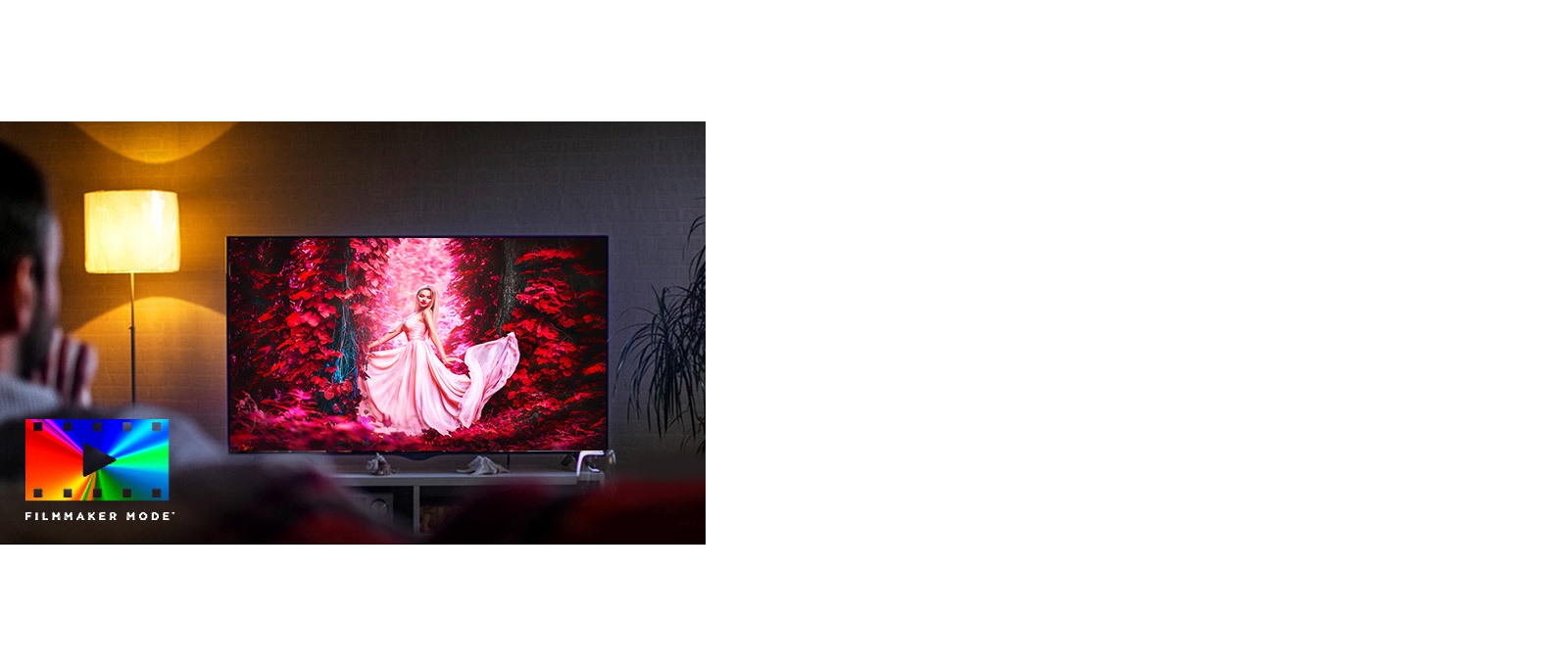 HDR 10 Pro & HLG Pro
Upgraded Major HDR Formats
NanoCell TVs provide optimal HDR picture quality by adjusting the supported major HDR formats HLG and HDR 10. It allows you to enjoy all of your content in lifelike high definition.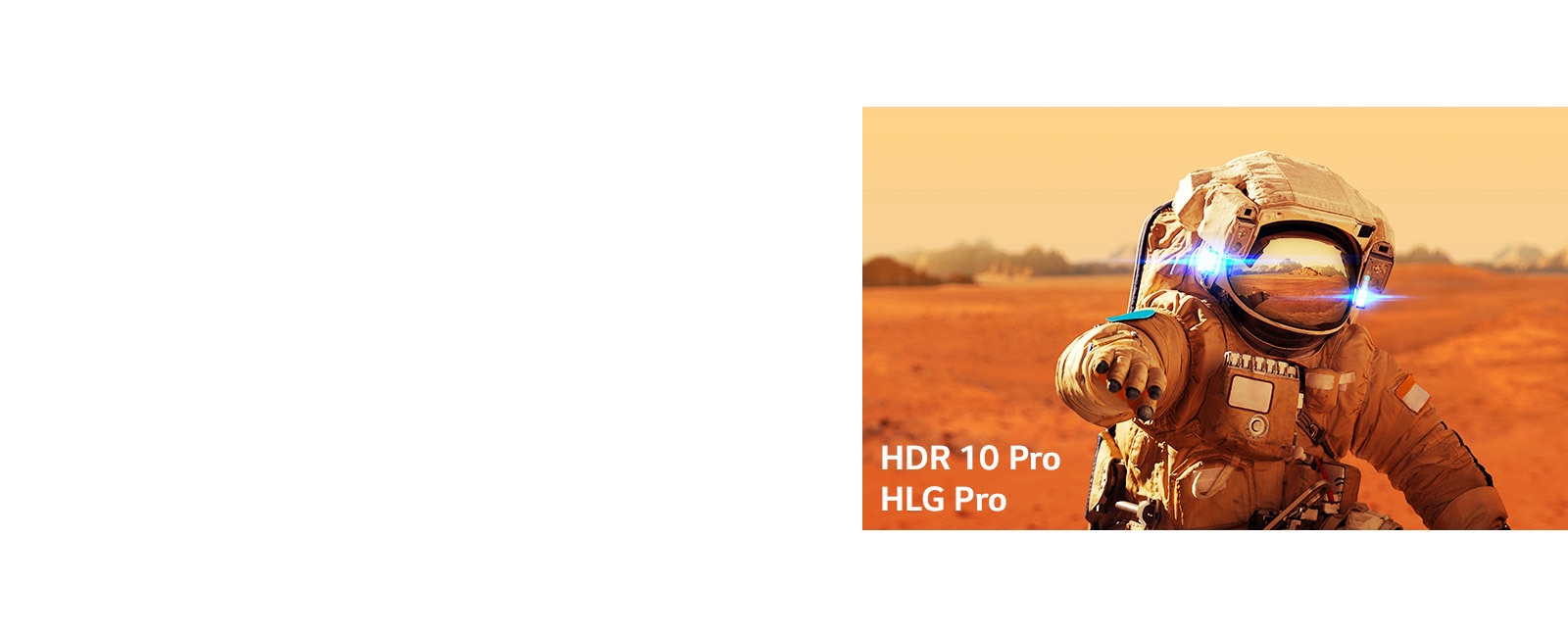 Local Dimming
Crisp Detailed Scene
With the Local Dimming, the color and contrast levels are enhancing compared to direct back Lit TVs. NanoCell 4K provides a great entertainment experience with greater contrast.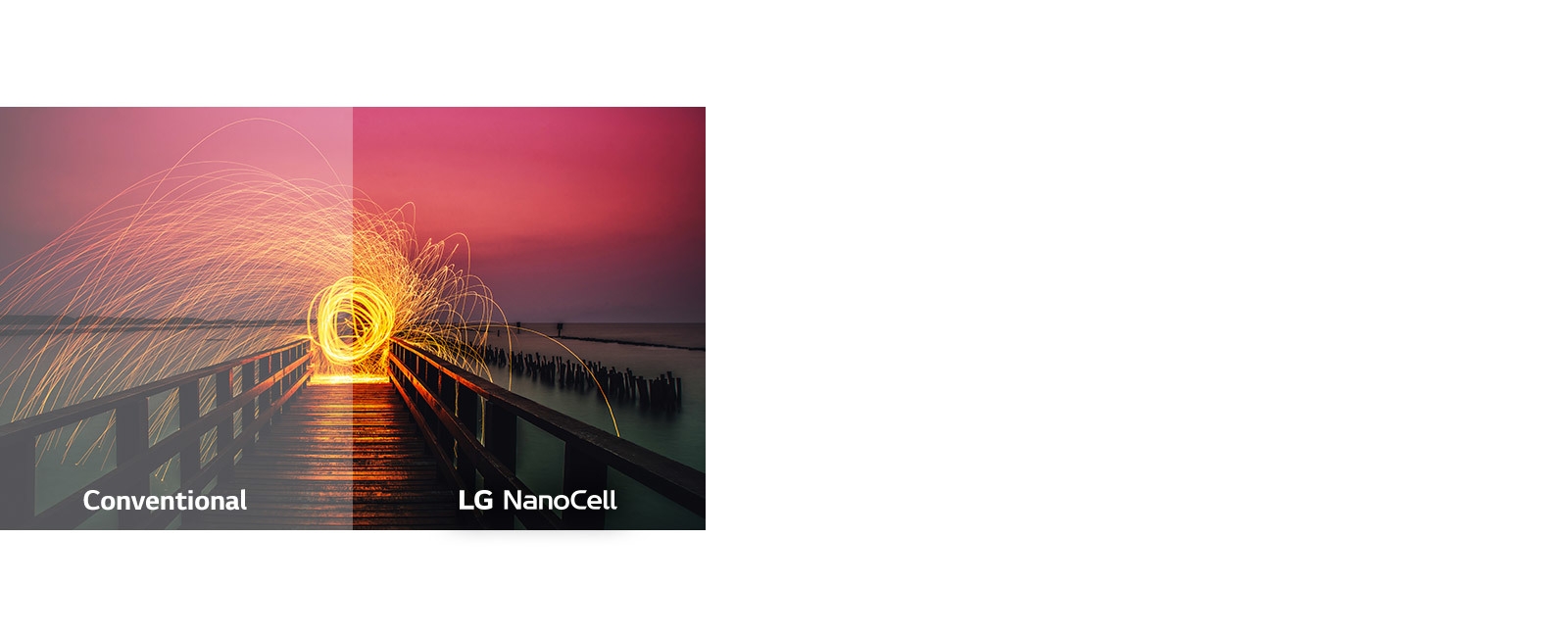 Unlimited Entertainment
Multiplex in Your Home
Dive into the wide variety of content available on the Apple TV app and Netflix. From the latest movies, TV shows, and documentaries, to live sports and more, find them all here in one place. Just sit back and enjoy.

The Apple TV app
The home of Apple TV+ and much more
Original shows and movies from Apple TV+. Just the premium channels you want and thousands of movies to buy or rent. It's personalized and expertly curated, so you'll discover the best of what's on. And it's all in the Apple TV app.

Pure Colors Bring Battlefield in Front of You
NanoCell technology completes a virtual world that surpasses reality with Pure Colors, created through NanoCell Technology.
In addition, various game features such as Low Input lag, HDMI 2.1 and HGiG allow you to enjoy a virtual world of improved graphics on real-time.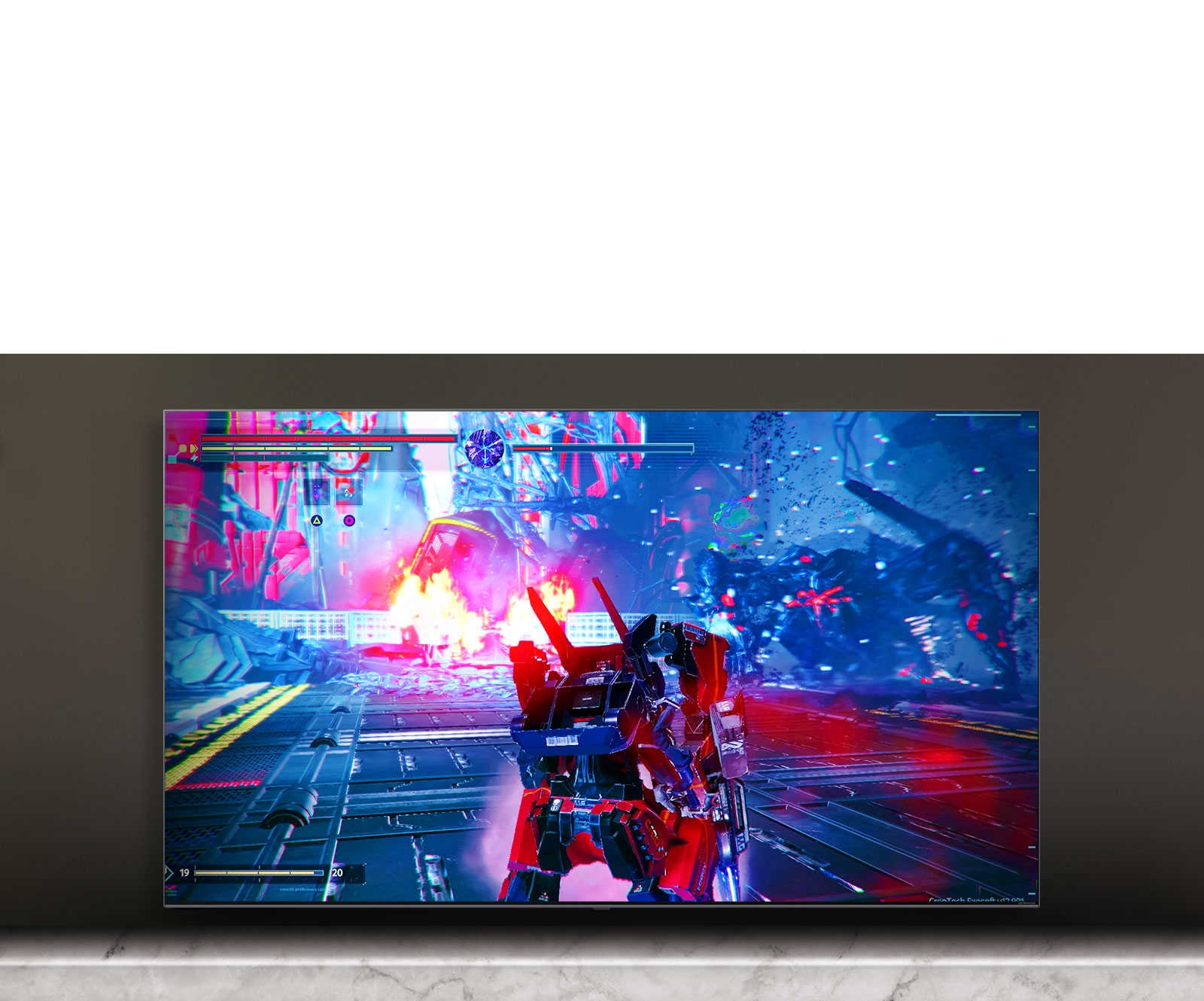 Low Input Lag
React and More Faster
NanoCell TV allows users to instantly attack the opponent without delay. It synchronizes your senses with real-time scenes happening in a fast-paced game by low input lag.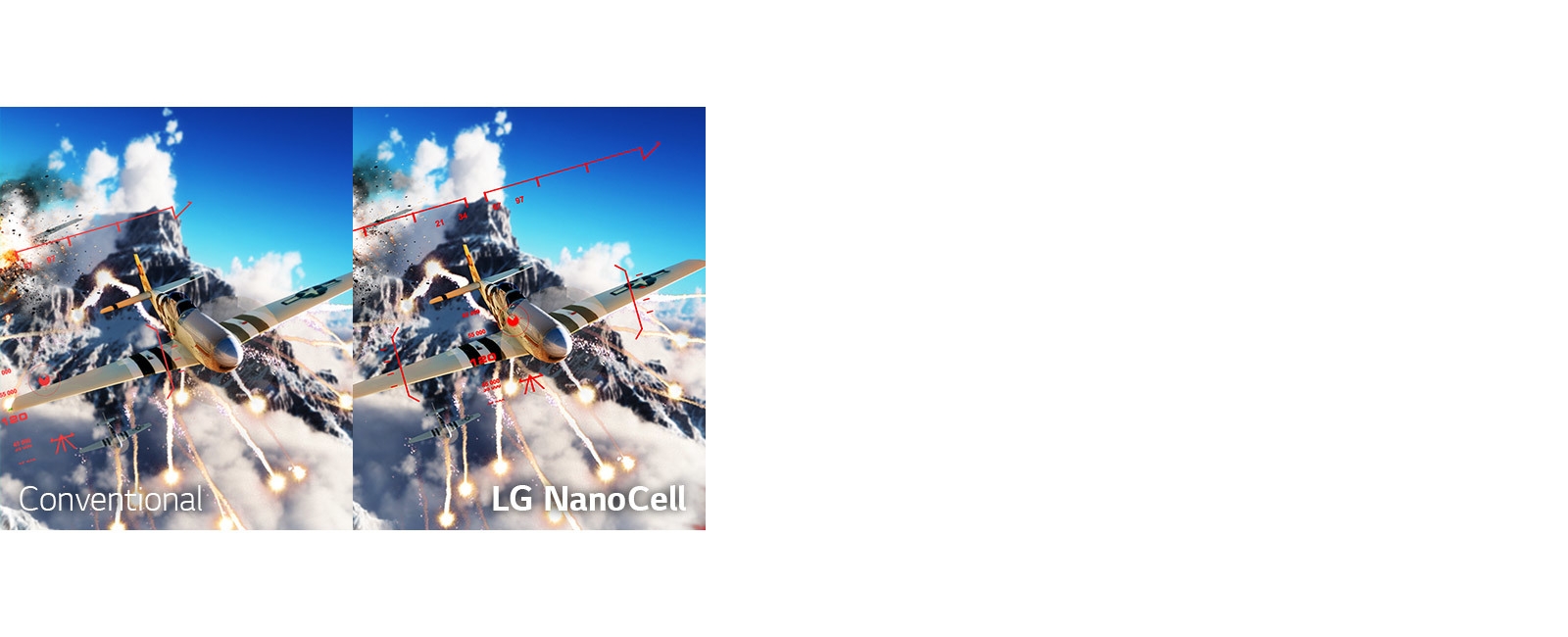 HDMI 2.1
Next Gen. Gaming Standard
A higher frame rate, VRR, ALLM, and eARC support. HDMI 2.1 allows fast-moving content in higher resolution and smooth, synchronized graphics. It's a more lifelike gaming experience.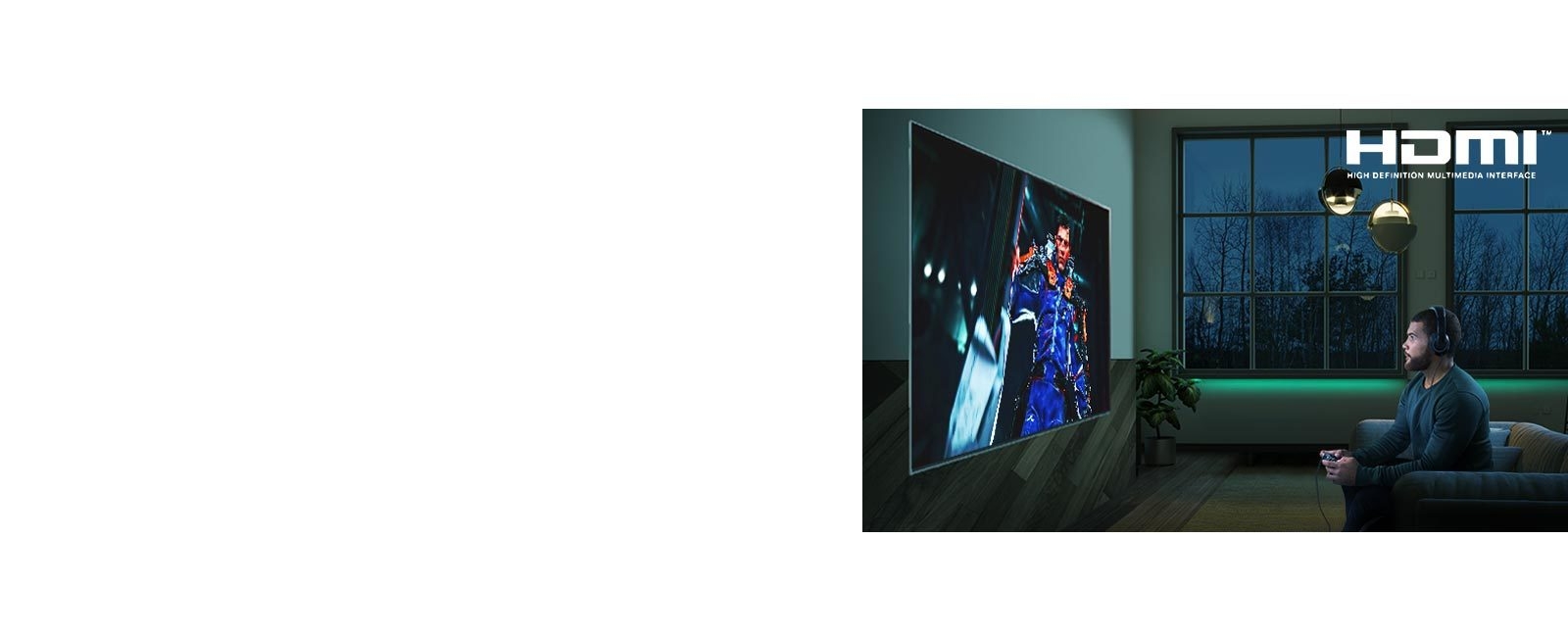 ThinQ AI
Intelligence to make life easier
LG NanoCell TVs think fast. Our advanced AI processors drive better picture and sound. AI powers webOS to offer personalized content recommendations. LG ThinQ® AI technology and integrated voice assistants, like the Google Assistant and Alexa, control compatible connected home devices with ease.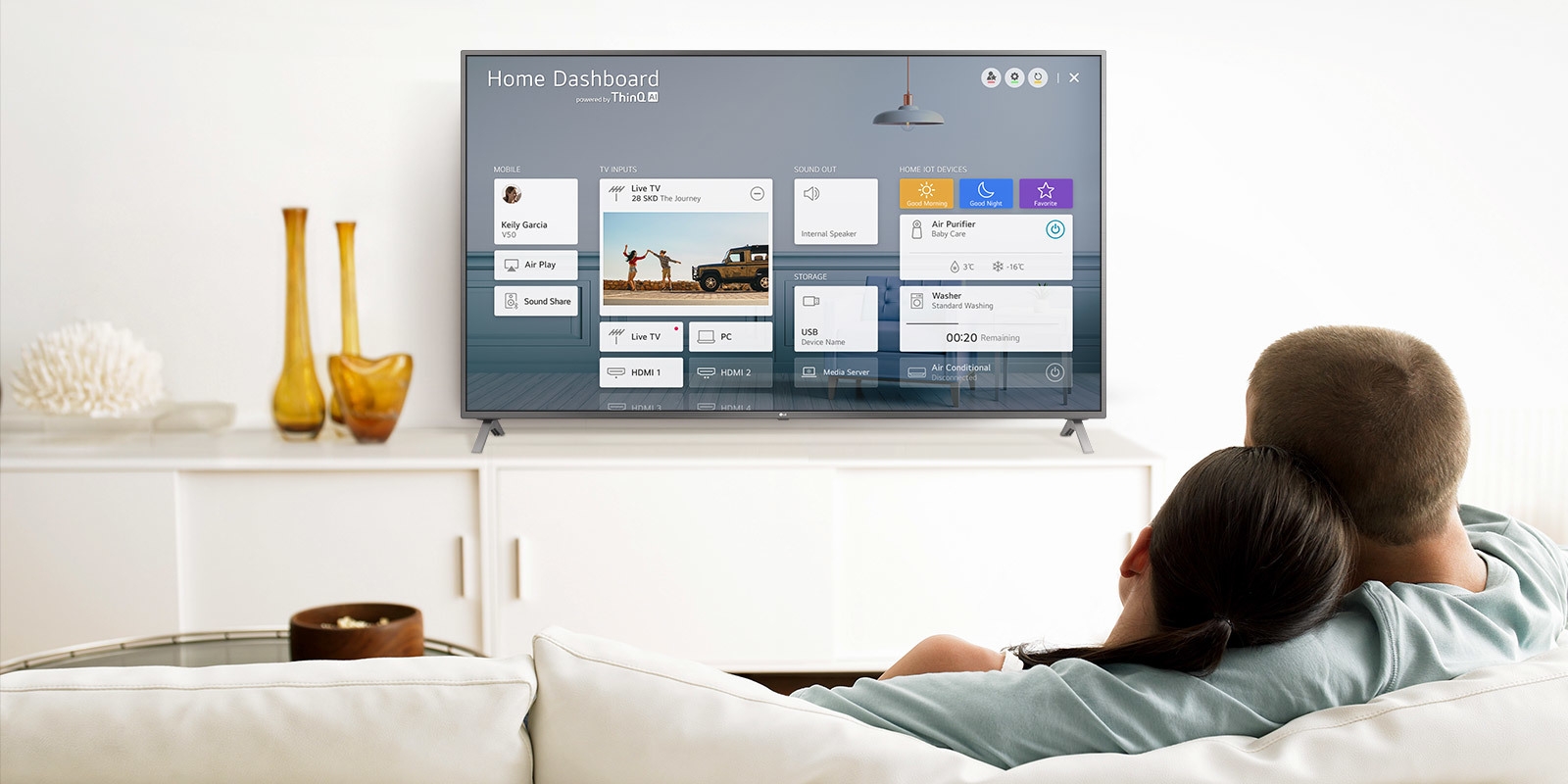 Ultra-slim bezel is true immersion
Nano Bezel is the nearest thing to nothing. With a frame that measures fractions of an inch, it keeps you immersed in whatever you're watching.
Sports Alert keeps you up to date on your favorite teams
Sports fans have a new way to stay informed. Sports Alert gives updates on your favorite teams, start times, and scores — even while you're watching other content. Easily switch to games without searching for the channel. NFL, NBA, MLB, NHL, Premier League and more — it's all here.

See cinema and sports in a new light
See it. Hear it. Feel it. LG NanoCell TV is your ticket to a stunning picture. Get easy access to Disney+, the Apple TV app, Sling and more. Elevate entertainment with the dimensional sound of Dolby Atmos®*, support for Dolby Vision™, auto picture settings of Filmmaker Mode™ and convenient updates of Sports Alert.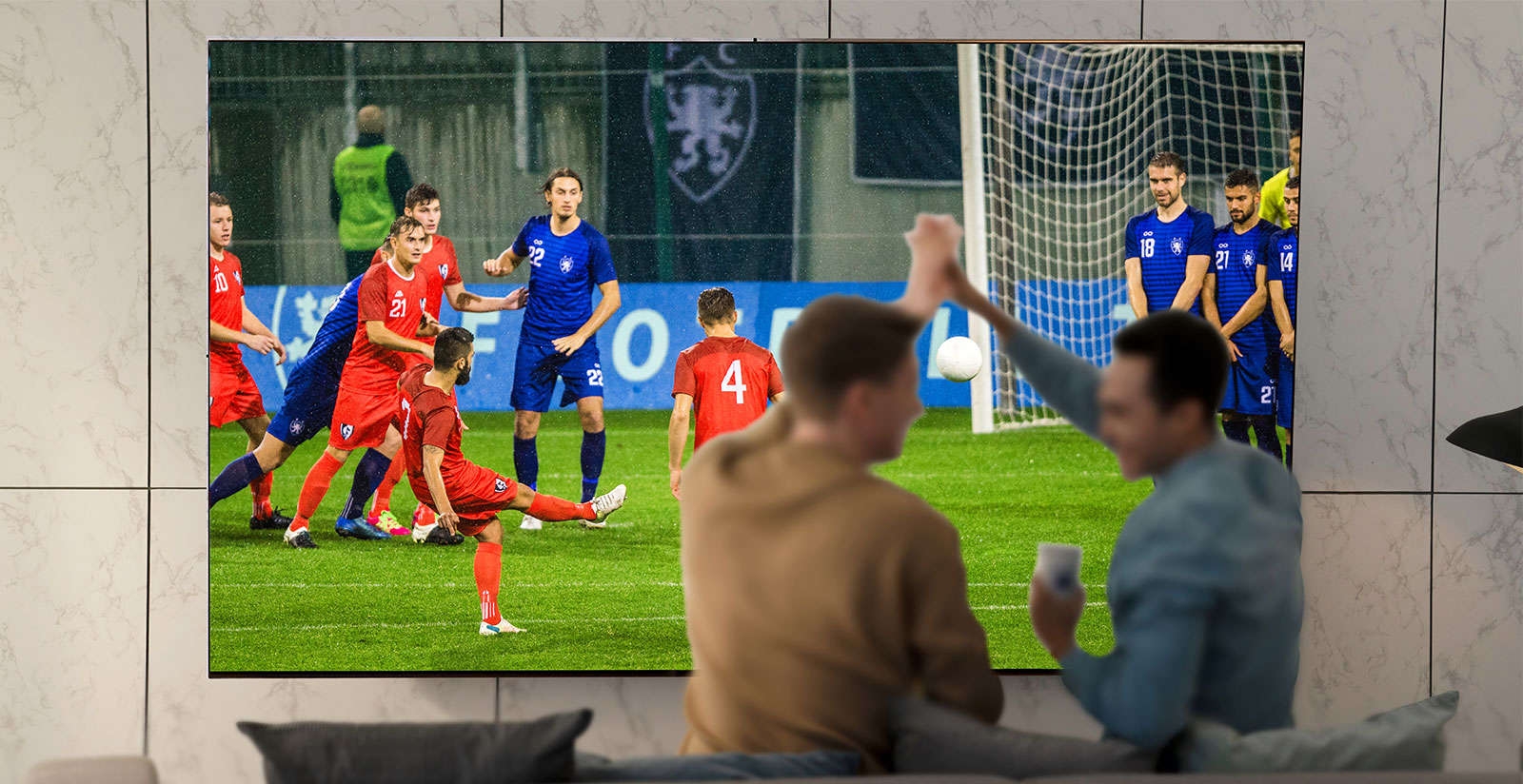 HGiG Profile for HDR Gaming
Turn up your HDR gaming experience
High Dynamic Range isn't just for movies. HDR gaming drops players right into the action for a new level of immersive gaming. LG has joined some of the biggest developers and tech companies in gaming to ensure the best HDR gaming experience.