The SONY 1000W DVD HOMTHEATRE SYSTEM DAV-DZ650 5.1 Channel DVD Home Theater System is a high quality audio system that provides an immersive audio experience. With an RMS capacity of 1000W, the system adds power to your music. You can experience rich and deep bass in your favorite soundtracks with this impressive entertainment system. It comes with six 5.1 channel speakers that produce crystal clear audio output. This BluRay Home Entertainment System by Sony is available is compact in size and lightweight that makes it easy to carry. Order for this SONY 1000W DVD HOMETHEATRE SYSTEM, 5.1CH, BLUETOOTH with FM online on SONELL MART today and have it delivered straight to your doorstep.
Cinematic Surround Sound
When strategically placed, your home can now become your personal theatre for either yourself or intimate parties to fully enjoy the movie in full comfort. The 5.1 channel system comes with three front speakers – front, left, and right – as well as two surround speakers located at both corners of the room. The subwoofer doesn't even have to be shown out in the open as it prefers to operate in the corner; it delivers low-frequency efforts and a low bass, ensuring you get the best cinematic surround sound experience ever.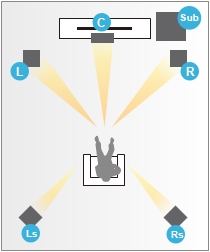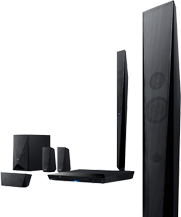 Powerful Bass
This Sony Home Theater System produces vibrations to ensure all low notes are reproduced with precision. The system comes with six 5.1 channel speakers that are designed to deliver deeper, more dynamic effect. The effect produced by these speakers helps in creating a theater like sound.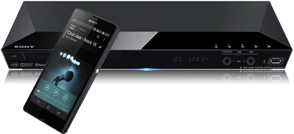 Effortless Connectivity
The Bluetooth of this Sony Home Theater enables you to wirelessly pair your similarly equipped devices such as smartphones, tablets, etc. to this system. It also features a USB port that supports external media devices such as a USB drive or an external HDD.
Karaoke
Always wanted to have a private karaoke party with your friends and family so you all can have a great time singing along to your favourite songs? The Sony home theatre system comes with karaoke support so you can now sing your lungs off and have a ball of a time.
BALANCE YOUR SOUND
You can make use of the system's equalizer to change the settings and personalize your audio. The frequency band of this home theater system can also be adjusted as per your preference for that perfect sound.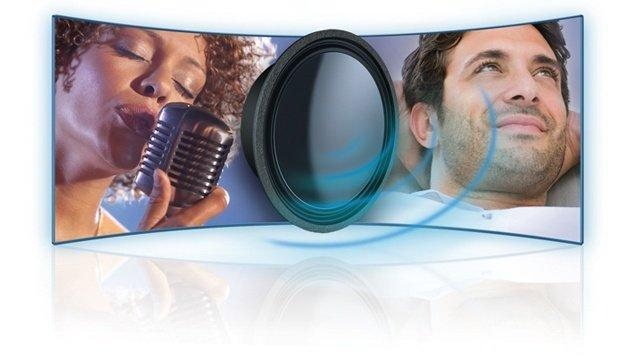 To Sound That's True To Its Original Recording
Unlike conventional analogue amplifiers, S-Master clearly amplifies all digital signals without the need to convert them into analogue first. This keeps the purity of the digital audio signal right up to the final speaker output, reproducing a realistic sound experience just like the original recording.
Technical Specifications
Amplifier
S-Master:24bit
Audio Line IN/OUT (Analogue):1/-
Video Signal IN/OUT (Composite):-/1
Video Signal OUT (HDMI):-/1
USB
Speaker Terminal (Front/Centre/Surround/Subwoofer)
Movie/Music Mode
Dolby Digital
BRAVIA Sync
Control for HDMI
Dimmer
A/V SYNC (Lip Sync)
Audio Line IN/OUT (Optical):1/-
USB Memory
Decoding Format for Sound (Playback):MP3/WMA9/AAC
Decoding Format for Picture (Playback):JPEG
Decoding Format for Video (Playback):Xvid Home/MPEG4 Simple Profile
Encoding Format for Sound (Record):MP3/AAC
Tuner
Band:FM
External FM/AM Antenna:FM (2P CN)
Station Preset:20 (FM)
Speakers
Front Speaker Type (Grill):Micro Satellite (Fixed/Punched Metal)
Front Speaker System:2 way
Front Speaker Woofer Unit:65mm
Centre Speaker System:1 way
Centre Speaker Unit:1 unit
Centre Speaker Woofer Unit:65mm
Surround Speaker Type (Grill):Micro satellite (Fixed/Punched Metal)
Surround Speaker System:1 way
Subwoofer System:Subwoofer
Subwoofer – Active/Passive:Passive
Subwoofer Speaker Unit:1 unit
Power
Power Output – Front (RMS):167W
Power Output – Center (RMS):167W
Power Output – Surround (RMS):167W
Power Output – Subwoofer (RMS):165W
Power Output – Total (RMS at 10% THD):1000W
Power Consumption (in Operation):70W
Power Consumption (in Standby):0.3W